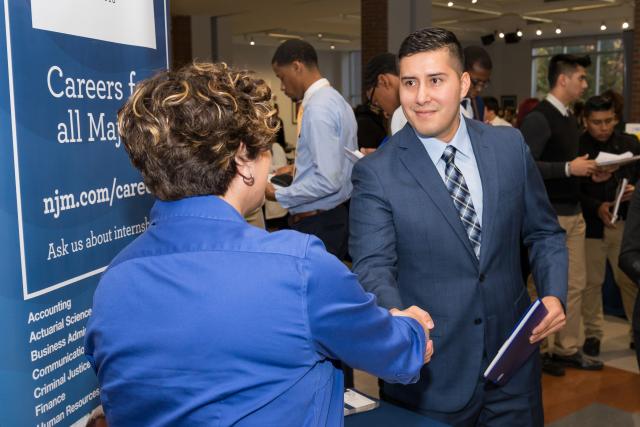 Careers
Kean offers career planning resources for alumni, along with ways you can help fellow Cougars in their career journey.
After Earning MBA from Kean, a Career in Investment Banking
Jerome Beazer has discovered a secret to success in the business world — fulfillment comes when you direct your own career, rather than letting it direct you.
Twice during his two-decade career in mortgage-related finance, Beazer stepped in to chart a new course. The first came when he enrolled as a graduate student at Kean University and received his Global MBA in 2012.